Dog Chew Medium Size
Packing Details of Our Himalayan Yak Dog Chews :
Dog Chew Size- Medium sized , with the length in between 125 mm to 140 mm .
Packing Box- Packing box is made from Natural Himalayan Handmade Lokta paper with the size of 16.5 cm x 11 cm x 4 cm.
Packaging - 4 Dog Chews in one Packet with the packet weight of 520 grams ( approx ).
Branding- We can made stickers as desired by our clients to fix on the box as clients requirements. .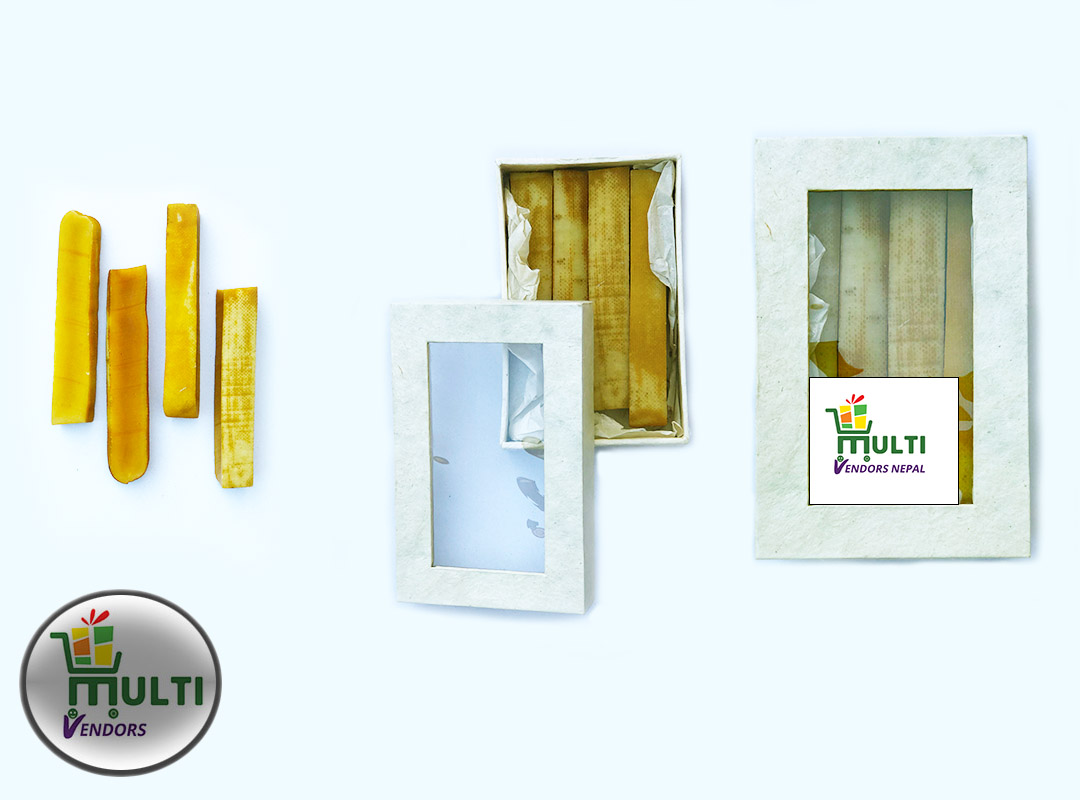 ---